Trace E. Doodles loves to draw and paint but sometimes her imagination goes wild and she'll draw a giant bird you can ride or a river coming out of a bathtub. She is the ruler and founder of Chalk Land and she's the cutest and nicest chalk girl. She sometimes can't color inside the lines. She has a chalk home made out of chalk.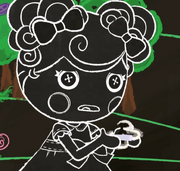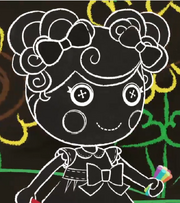 Let's draw something else!
I never knew I had it in me, but now I do, thanks to you!
It's looks amazing!
Ad blocker interference detected!
Wikia is a free-to-use site that makes money from advertising. We have a modified experience for viewers using ad blockers

Wikia is not accessible if you've made further modifications. Remove the custom ad blocker rule(s) and the page will load as expected.